Portuguese Interpreting Service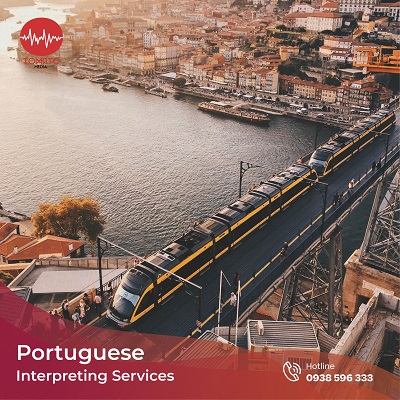 Portuguese Interpreting Service at Tomato – High Quality
---
Tomato commits to:
📗 Optimal, international interpreting process
📗 Quality service, competitive cost
📗 Highly professional, experienced
📗 Multi-category and multi-specialty
📗 24/7 customer support
---
REGISTER NOW
---
The demand for Portuguese interpreters is gradually increasing
These days, the Portuguese interpreting service is getting a lot of attention. The relationship between Vietnam and Portugal has existed for over 45 years and is growing in several areas, including trade, tourism, maritime, energy, and so on. Furthermore, many Vietnamese students are attracted to studying in Portugal because of its low cost and abundance of lucrative scholarships. As a result, numerous agencies, enterprises, and individuals are in greater need of Portuguese translation than ever before.
Many people believe that learners have been hampered by Portuguese's tough vocabulary, grammar, and pronunciation. There aren't many interpreters in Vietnam who are fluent in this language and can provide high-quality interpretation. As a result, there is a scarcity of resources, or unprofessional Portuguese interpretation services are provided.
Tomato, on the other hand, is happy to be one of the units with a team of high-quality and dependable Portuguese interpreters, as chosen by many individual and corporate clients.
High quality Portuguese interpreting service at Tomato
Many clients are pleased with the high-quality Portuguese interpretation service provided by Tomato.
1. Tomato Media offers Portuguese interpreting in a variety of formats
On-Site interpretation

Multilingua on-site interpreting is a type that many customers are interested in. With extensive expertise in Portuguese and practical experience, Tomato provides accurate interpretation services directly on fields such as construction sites, factories, events, etc.

Portuguese project interpreting

Our interpreters are dedicated to giving the most accurate and clear interpretation possible, with the ability to extensively investigate the project and a wide range of specialized vocabulary.

Portuguese Interpreting services remotely, by phone, video call

If clients are located far away or are unable to meet face-to-face due to a force majeure event, Tomato will give a remote interpreting service via Skype, Zalo, etc.

Cabin/simultaneous interpreting

With cabin interpretation, the interpreter will sit in a soundproof room, listening and translating information from the speaker at the same time. This is a difficult type of interpreting, requiring a high level of interpreter and Tomato is proud to have successfully implemented many cabin interpretation projects to satisfy clients.

Consecutive interpreting

In the form of consecutive interpretation. Tomato's interpreters will get a particular quantity of information from the speaker and will quickly translate it into another language for the listener.

Escort interpreting

Our interpreters will always follow up with clients to ensure that information is conveyed effectively. Additionally, the translator will adapt to the sentences and lead dialogues to guarantee they are appropriate and accurate.

Portuguese Workshop interpreting

Tomato's team of interpreters with expertise in techniques, machinery, and manufacturing will be on-site at the factory, or other location, and will translate directly, immediately, and flexibly according to each line, assisting the parties in communicating effectively.

Interpreting for Fairs and Exhibitions

Fairs – Exhibitions frequently draw a diverse range of clients. As a result, the Portuguese interpreter at Tomato will meticulously prepare product information, translate specific phrases, and tell the story in an outstanding and enticing manner.

Interpreting for Conferences and Seminars

With an excellent recall, sensitivity in handling specific situations, and a comprehension of culture, society, and people, Tomato's Portuguese interpreters offer to give the highest-quality conference and seminar interpretation services.

Interpreting for Negotiation

Apart from being knowledgeable in foreign languages, Tomato interpreters are also capable of listening, analyzing, and adapting to changing events in order to maximize benefits for individuals and enterprises.

Court Interpreting

As the intermediary between plaintiffs and trial participants, Tomato will assist clients with translation, simultaneous interpreting in two or more languages, and facilitating communication between the parties involved in the trial.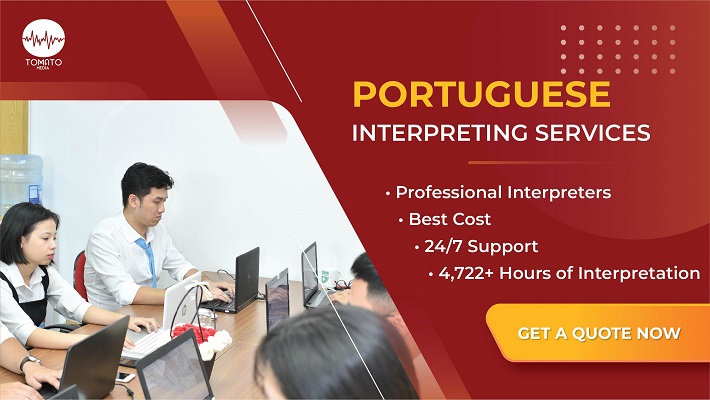 2. Portuguese interpreting in a variety of specialties and fields
Currently, Tomato provides Portuguese interpreting services in a variety of fields as follows:
Portuguese interpreting in Industry – Agriculture
Portuguese and 49 other languages interpreting in Information Technology
Portuguese interpreting in Law, Legal
Portuguese interpreting in Economy
Portuguese interpreting in Garment
Portuguese interpreting in Construction
Portuguese interpreting in Medical – Pharmaceutical
Portuguese interpreting in Tourism & Hospitality
Portuguese interpreting in Media & Entertainment
Portuguese interpreting in Science & Life
Portuguese interpreting in Banking and Financial
Portuguese interpreting in Ecommerce
Portuguese interpreting in Engineering – Production
Portuguese interpreting in Electricity, electronics
Portuguese interpreting in Automobile Engineering
Portuguese interpreting in Marketing
Portuguese interpreting in Mechanical Engineering
Portuguese interpreting in Enviroment
Portuguese interpreting in Energy, oil & gas
Tomato interprets Portuguese – Vietnamese as well as Portuguese into many other popular languages such as: English, Chinese, Japanese, Korean, etc.
3. Portuguese interpreting service nationwide
In order to meet the interpretation needs of customers everywhere, Tomato with a large network of staff and collaborators is ready to provide translation services on request. We will dispatch interpreters to specific areas desired by the client:
Hanoi and the Northern and Central provinces
Ho Chi Minh City and Southern provinces
Besides, in the situation of the Covid-19 epidemic that hinders face-to-face meetings, Tomato's online interpretation will be the optimal choice. With high expertise and modern technological equipment, Tomato's interpreter team is capable of translating accurately, ensuring adequate information transmission.
High quality Portuguese interpreting service cost
The cost of Portuguese translation at Tomato Media is optimized with international quality:
Tomato applies a globally recognized ISO 9001:2015 certified quality management system
Tomato entered the top 150 LSPI – the world's largest translation and interpretation companies rankings
At Tomato, we always improve the quality and optimize the cost of interpreting Portuguese for our clients by applying the quality management system according to the international ISO 9001:2015 standard.
Get your most accurate and optimal Portuguese translation service quote by immediately contacting Tomato Media:
Or get a quote directly via the form:
Choose a Portuguese interpretation service at Tomato Media
Tomato received the award "Excellent Product – Service 2021"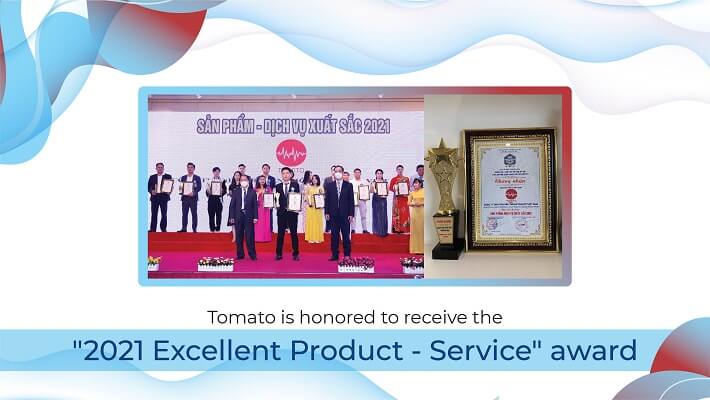 Tomato Media entered the top 150 LSPI – the world's largest translation company rankings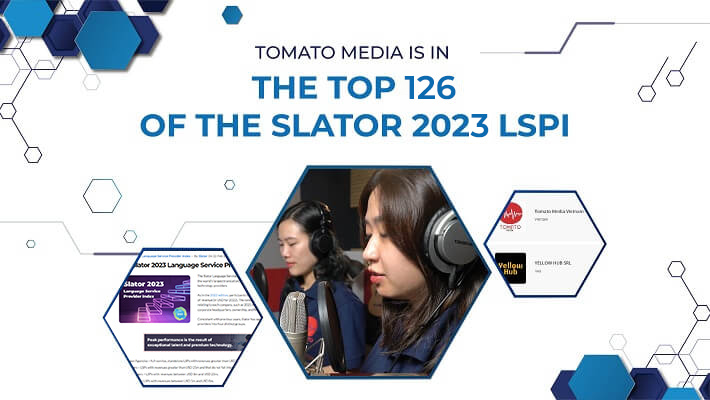 A team of Portuguese interpreters who are fluent in the language, knowledgeable in the culture
Tomato's powerful interpretation team is one of the keys to success and customer satisfaction.
100% of the interpreters have bachelor's degrees or higher, with 3 years of experience in the fields.
Fluent in foreign languages ​​and in-depth knowledge of the industry.
Good communication skills, impressive and attractive story-telling and flexible handling skills.
Capable of high pressure.
Have good health, ready to go on short or long-term business trips anywhere.
Commitment to perfect interpretation quality
Tomato has 5 years of experience, success in more than 65,000 translation and interpretation projects, is a reliable partner of more than 2,500 individuals, organizations and businesses at home and abroad. In addition, we have practiced 4,000 hours of translation with the ISO 9001:2015 quality standard process. Therefore, you can be completely assured when choosing the translation service at Tomato.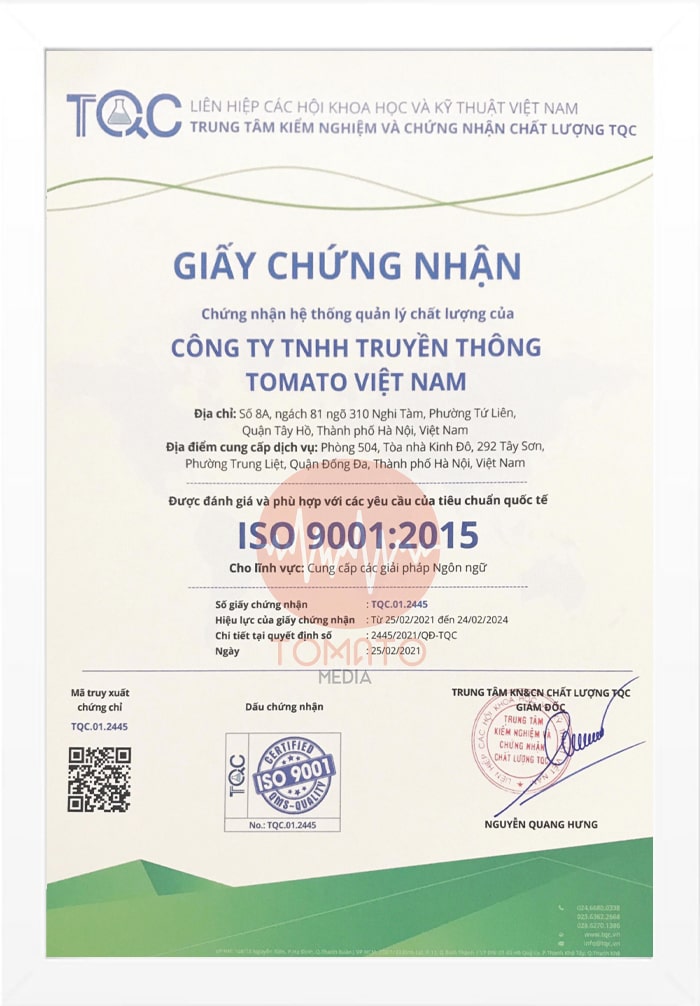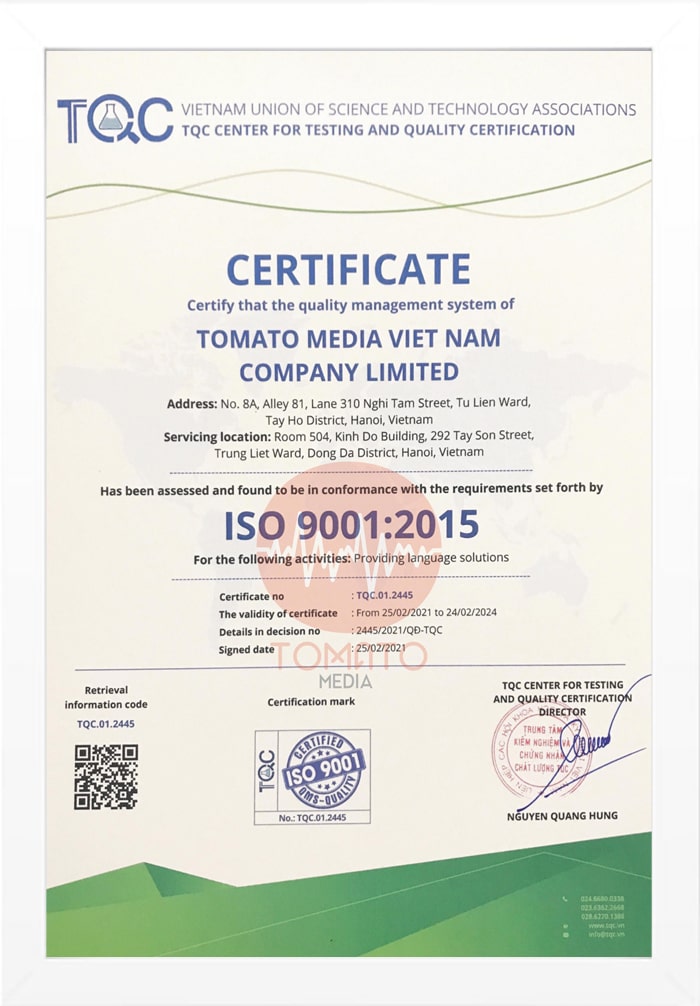 The cost of Portuguese interpretation is flexible according to your needs
Currently, Tomato is a translation unit that offers a flexible price list according to the needs and projects of each customer with many preferential policies and the most competitive costs in the Vietnamese market.
Portuguese translation online and offline nationwide
With a system of more than 3000 professional collaborators all over the country, Tomato is always ready to provide translation services into Portuguese nationwide. As long as customers have needs, we can respond quickly at any time.
Commitment to security process standards
In order to ensure that customer information and contract transactions are kept confidential, Tomato commits to absolute confidentiality from the stage of receipt, during contract execution to the end of the project according to NDA (Non) security rules. – Disclosure Agreement – do not disclose agreement, contract).
Professional Portuguese interpretation process in Tomato
Following is the process of ISO 9001:2015 certified professional Portuguese interpretation services in Tomato: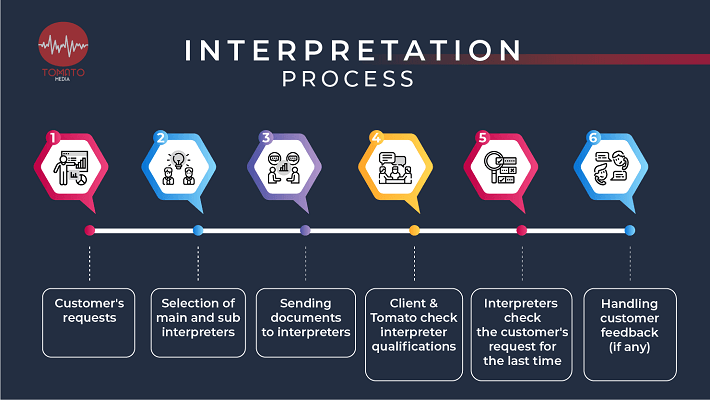 Frequently asked questions about Portuguese interpretation
1. Why choose our Portuguese interpretation service in Tomato?
All of our interpreters are qualified, experienced and professional.
All of our interpreters have passed our rigorous internal quality checks and recruitment process.
2. Quotation unit for Portuguese interpretation services in Tomato?
We usually quote Portuguese interpretation services according to:
This flexibility helps to optimize the translation cost of each event with the highest quality.
3. Can Portuguese interpreters in Tomato go on business trips?
Of course. We not only have a strong point in direct Portuguese interpretation services, but we are also highly appreciated by customers because we can go on business trips with customers in other provinces and abroad.
4. Are Portuguese interpreters at Tomato knowledgeable in my field?
Yes we are. We have a large team of interpreters with strengths in specific specialties. The specialties we usually translate are: engineering, pharmaceutical, medical, construction, … If you need a Portuguese interpreter regardless of your specialty, please contact and talk to us about your requirements, your needs, we are always happy to hear from you.
5. What information do you need to provide us to receive an accurate quote for Portuguese interpretation ?
Those information are:
Event date:
Working time:
Content of the translation:
Number of participants:
Interpretation requirements:
Place:
Furthermore, if you provide additional information about your upcoming event to the Portuguese interpreter at Tomato, it will be beneficial for your event.
6. How does Tomato guarantee the quality of Portuguese interpretation?
Portuguese interpretation at Tomato are carefully selected from the start. The company has a quality management system according to the internationally recognized ISO 9001:2015 international standard which helps to ensure that the quality is maintained and improved continuously.
The proof is:
Tomato Media Company – Prestigious Portuguese interpretation Service
Address:
Hanoi Head Office: Room 504, Kinh Do Building, 292 Tay Son, Trung Liet Ward, Dong Da District, Hanoi, Vietnam
Branch in Bangkok: 362 Krungthep, Nonthaburi 2, Bangkok, Thailand
Branch in Jakarta: 12th Floor, Wisma 46 Tower, Karet Tengsin, Jakarta, Indonesia
Website: tomatotranslation.com
Email: info@tomatomediavn.com
Hotline: 0938 596 333